Dublin, OH Family Chiropractic Care For All Ages 
At Foundation Chiropractic, we help a huge variety of people manage pain, recover from injuries and feel better on a day-to-day basis. Our Dublin, OH family chiropractic care offers relief for anyone who needs it, from student-athletes to pregnant women. Whether you seek natural, drug-free health care, recovery from clear spinal problems or just maintenance of your good health, you've come to the right place!
Contact Us today

Pregnant Women
Dr. Marie helps women at all stages of pregnancy, from pre-conception to post-delivery. At Foundation Chiropractic, we use the Webster Technique to improve ease of delivery, help with infertility issues and help babies recover from traumatic birth processes. We can also help with stress and headaches, which are common to pregnant women — though, of course, we can work to help anyone suffering from them, male or female, pregnant or not.
A Close Look

Families & Children
We at Foundation Chiropractic have the training and techniques necessary to help any member of the family, regardless of age. Our Dublin family chiropractic care helps you get to, and maintain, your optimum level of wellness, preventing potential problems before they present symptoms. We'll work with women experiencing hormonal or reproductive duress. And we can assist with all manner of children's ailments, including:
Find out more

Adult & Student-Athletes
Our adjustments at Foundation Chiropractic can help student-athletes recover from bumps, bruises and more serious injuries. We know how to speed up recovery time for slipped discs, pinched nerves and similar ailments. On top of that, we can help soothe general pain complaints in the back, neck and shoulders. We can even help reduce the effects of asthma.
dig deeper

Chronic Pain
A great many of the pains we have to deal with are caused or made worse by subluxations, which are disturbances in nerve communication caused by improper positioning of spinal bones. At Foundation Chiropractic, we'll search for the subluxations causing your problems and work to alleviate them, quelling pain and speeding recovery times. We can also help with recurring pain and irritation brought on by the likes of sciatica and carpal tunnel syndrome.
help us help you

Acute Pain
Much of the time, there's more to recovering from an injury than a doctor visit and some pain pills. Foundation Chiropractic has the skills to improve your condition and well-being after an injury, whether it's from a fall, a sports injury, a car accident or anything else. Our Dublin family chiropractic office is also well-versed in dealing with the effects of whiplash and may be able to help ward off its more serious effects before they ever have a chance to take hold.
Learn More About How We Can Help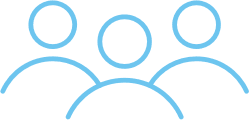 To find out more about how we can help you feel better and recover more quickly, contact us now!
Contact Us
Gentle Adjustments
I really feel so blessed to have found Dr. Marie! She is so gentle with her adjustments with my 9 year old son, she explains everything so that it makes sense and although I know she may not be able to get rid of my son's headaches 100%, she is making a big difference in the way he feels. The office staff is also so very friendly, we both love the smiling faces every time we walk in! We feel welcomed!
— Alex R.
Looking for a Dublin, Ohio family chiropractic office that cares for you? Request an appointment or consultation with our office today!
Contact Us