Welcome to Foundation Chiropractic in Dublin, Ohio!
We look forward to having you as a patient. Here you will find everything you need to know about becoming a patient and exactly what you'll want to know about your first visits to our office.
request your first appointment today!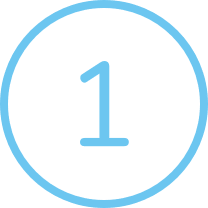 The First Visit: Your Initial Chiropractic Consultation
The initial visit is all about getting to know each other. Dr. Marie will sit down with you, review the entire care process and answer any questions that you may have. She is incredibly patient and insightful when it comes to her practice. After the consultation, if you are interested in continuing care with us, we will will then begin the examination process.
You Can Expect the Following to Help Us Diagnose The Causes of Your Health Concerns:
Review of your health history
Full spine infrared thermography exam
Motion X-ray and pictures if we find nerve irritation
If you are in pain after this initial exam, Dr. Marie may choose to adjust you accordingly to get you some immediate relief. The goal is to provide the care you need, when you need it and begin optimizing your health as soon as possible. Your comfort is our top priority!
The Second Visit: Reporting Our Findings
Your second visit will focus on what we found throughout the initial exam. We will review the exam results with you, explaining, in detail, what you need to know about these findings. We will then discuss any misalignments in your vertebrae (also called subluxations) and what it takes to correct them. If you are comfortable with moving forward, Dr. Marie will administer your first adjustment. Now, each body is different. Every person has a unique set of needs, so we will take an in-depth look at your body's ability to adapt and then further suggest a care plan that fits your specific needs.
How Long Does An Adjustment Typically Take?
Because of our advanced technologies and expertise, our adjustment times are pretty quick — but still greatly effective! Expect an adjustment session to take less than 10 minutes.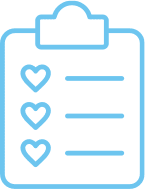 Establishing a Care Plan: Your Health is Your Choice!
No matter your personal health goals, we completely understand that you're busy. You've got a lot going on and have a lot on your plate. We get that! We allow you to decide where you want to spend your time and to establish what your priorities are. It's our job, as a Top Columbus Chiropractor, to suggest the care strategy that we think is most appropriate for you.
The suggestions we make are to help you achieve the best health you can. It is ultimately up to you to decide which approach you'd like to take!