Welcome to Foundation Chiropractic in Dublin, Ohio!
Foundation Chiropractic is fully committed to helping you and your family build a firm foundation of excellent health and wellness. We want you to enjoy a healthy, energetic and comfortable life – all without the use of drugs or surgery!
The Dublin Chiropractor That Says "Yes"
Dr. Marie Hoying is a firm believer in transparency when it comes to chiropractic treatments. You should be comfortable and knowledgeable when choosing the right chiropractor for you. Dr. Marie will answer any question you have for her, including:
• Can you show me where the problem is?
• Can you correct it?
• Can you prove to me that it was corrected?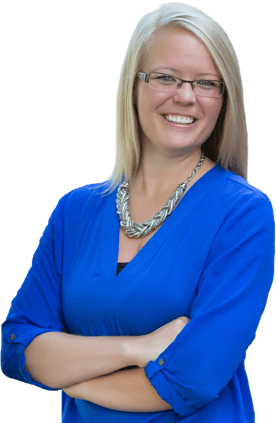 Who Do We Serve?
Chiropractic adjustments can help just about anyone, however certain groups of individuals benefit more because they have greater susceptibility to certain symptoms, conditions and discomforts. Foundation Chiropractic proudly serves the following groups of people:
Our Approach: Non-Invasive, Advanced Technology to Prove Progress
With a focus on spinal correction and alignment, our primary goal is to get an accurate examination of your spine. When your spine shifts out of line, it can cause great discomfort throughout other areas of your body. We correct those structural shifts and nervous system interference to help you live the best, most comfortable life. Foundation Chiropractic employs only the most advanced technologies to ensure the best possible results in a shorter time frame.
TAKE A CLOSER LOOK AT OUR TECHNIQUES
Videofluoroscopy: Motion X-Rays to Eliminate"Cracking" & Twisting

READ MORE

We are the only chiropractic office in Columbus (and the entire Central Ohio area) that has this incredible machine. Motion X-Rays allows us to see exactly how your spine moves as you move, giving us greater details of where your discomforts are coming from and eliminating any guesswork. Because of this enhanced insight, we can pinpoint the areas in question and provide gentle and effective adjustment services without any twisting and cracking!

Our Thermal Imaging Capabilities

READ MORE

Our Thermal Imaging Scanner represents the first step in diagnosing your discomfort and misalignments. We need to look beyond the symptoms and see through to the foundation of your body. Not only does this technology give us a greater initial look at your spinal health, it also allows you to track our progress as we move forward. That means you get both improved daily living and qualitative data to follow! A Strong Focus + A Strong Foundation = A Strong Family
We are focused on improving your family's total health. A strong, robust spine holds the key to good health and a better, more comfortable life. We like to use the metaphor of a home when discussing your health. When building a home, you start with the foundation first. The foundation of both your home and your body need close care. A personal chiropractor helps remove the interferences in life that keep you from living a healthy, pain-free life.
Dedicated Care For You & Your Family
Dr. Marie is endlessly passionate about helping you live your best life and she is dedicated to providing unique care to those in need. Whether you're an athlete rehabbing an injury, a pregnant mother experiencing discomfort or an individual recently involved in a car accident, we are sure we can serve you and readjust your life for the better!
CONTACT US TODAY