A Great Foundation for Improving Our Patients' Lives
Our goal at Foundation Chiropractic is to reach out to as many families as we can to help them understand how chiropractic adjustment can help them live the best life possible. We want our patients to have extraordinary health, and we can help them achieve this goal by providing technologically advanced spinal correction chiropractic care. Regardless of your age, it's important to get your spine fully checked.
Our Facility
Foundation Chiropractic is situated in beautiful Dublin, Ohio. We also see patients from many of the surrounding areas. Dr. Marie chose this location because of the community atmosphere, and to be close to family. When you visit us, you will feel at home and will be treated like a member of the family.
Our Aspirations
During her final year in chiropractic school, Dr. Marie worked closely with one of the greatest pediatric chiropractors in the country. This only increased her excitement and desire to see kids in her own practice. After graduation, she had the opportunity to complete a fellowship with another of her mentors. This greatly enhanced Dr. Marie's knowledge, skill and chiropractic technique. Her state-of-the-art facility and warm, relaxing environment allow her to help young children and families get well and stay well through chiropractic adjustment.
The Foundation of Your Health

When choosing a name for her practice, Dr. Marie wanted to truly represent what she believed chiropractic to be. Your spine is the foundation of your health. A strong foundation is key in any structure. If a house or building does not have a strong foundation, it opens itself up to problems, and the same goes for the foundation of your body. If your spine, the foundation of your body, is misaligned or structurally shifted, symptoms will begin to show up and problems will begin to appear.
"It's my job as your chiropractor to help you develop and maintain a strong foundation by correcting those misalignments and structural shifts, so that you can be as healthy as possible," says Dr. Marie.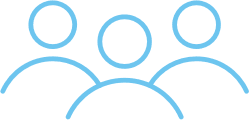 Who We Serve
At Foundation Chiropractic, we take care of you and your family's spines so that you stay healthy. Among the people we help at our office are:
Pregnant Women: An aligned spine will remove stress and tension on your baby and ensure a comfortable and easy pregnancy.
Parents: Both mom and dad can benefit from a chiropractic adjustment to keep their foundation free from interference.
Children: Chiropractic care from infancy through the teenage years will help kids live healthy lives and reach their full potential.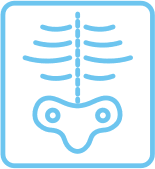 A Unique Approach
Feel like you've tried everything, but still can't find relief? We use an advanced approach with state-of-the-art diagnostic and adjusting equipment to help even the toughest cases. Using the Pierce Results System and a motion X-ray, we'll accurately customize your care according to your needs. This video technology and systematic approach can help anyone with any condition.
To see how we can help create a healthy, happy life of wellness, contact us today!
Contact Us today